Bryant Rubber
Messaging, Video, & Website Redesign
Previous communication strategies had been led by a broad effort to represent the depth and complexity of the company's work - but modern times begged for a modern (and focused) approach.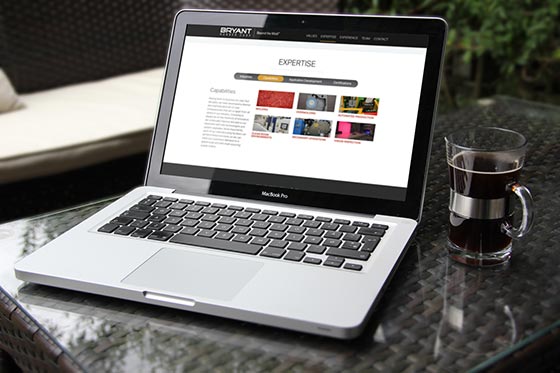 Why JLOOP?
After many years of strong partnership, JLOOP was a natural fit to help Bryant Rubber grow in this new direction. We developed a comprehensive strategic messaging process that resulted in actionable creative - comprehensive research, a brand brief, a manifesto, and a communications plan were created to guide the efforts.
Goals and Achievements
Bryant Rubber's desire was to stake a unique claim within their industry - by communicating in a simpler, more direct fashion - through a fresh and modern online platform.
We accomplished these goals through clear messaging in a very simple single-page approach. This simpler presentation provides a stark contrast to the competition. And yet, while the website feels like a single page, it incorporates sliding panels and other modern web techniques to reveal the right level of detail at the right time.
The launch of the new website also coincided closely with the opening of their new plant in Mexico which was a central part of the message delivered online. JLOOP helped Bryant Rubber tell their story by featuring the new plant in a video production about the company which is featured prominently on the website.
Bryant Rubber has successfully gone beyond the mold with their new online messaging!